Power to the creators.
We're at the tipping point of a new era of digital empowerment for creators.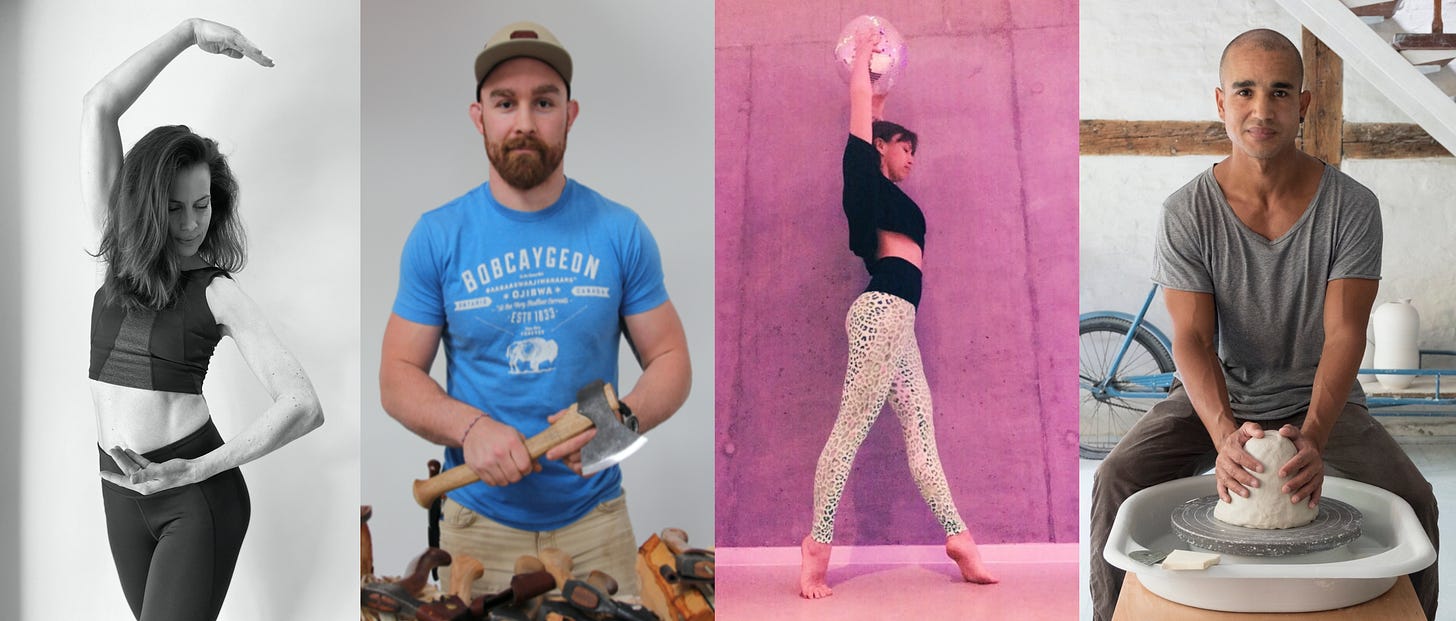 Welcome to the "passion economy" — a new force driving the future of work. It's an optimistic and refreshing economic shift that champions individuality. Where people can make a meaningful career from their unique passions, personalities, and skills. Where they can be creators for a living.
And with billions of people on social media and digital platforms, creators have the incredible opportunity to grow their business in the physical and digital world. They're empowered to connect with their passionate audiences on a local and global scale, and build a customer base across the globe.
From online woodcarving workshops, to digital barre fitness classes, to virtual foraging walks — we're at the tipping point of a new era of digital empowerment for creators.
And that's why we started Boon — the video platform for creators to build their own business, and their own community. A place for creators to build amazing relationships with their audiences and share their passions, dreams, ideas, insights, everything… through live video and extraordinary content.
At Boon, we give creators the tools to build their business and their community. Our platform handles all the technical aspects for creators to livestream, host and flexibly monetize their content. We provide creators with their own virtual environment to connect and build a community with their audience — no trolls, algorithms, or ads getting in the way.
We're here to give back the power to creators. The power to make a meaningful business from their creative passions. The power to monetize their content, on their own terms. And the power to build incredible relationships with their audiences, like never before.
It's time to take back the power.
Power to the creators.
---
Is Boon the right video platform for you? Our friendly Creator Success team is here to help you figure it out. Book a chat today to learn more.
---