Move from comments to Conversations
Introducing Conversations — the new way to get closer to your audience and co-create with your community.
Throughout history, belonging to a 'tribe' has helped us to protect and define ourselves. We need to feel connected to people. Belonging is primal and fundamental to our sense of happiness and well-being.
And that's why we're excited to share our latest product update with you today — introducing Conversations. 
Conversations is more than just a comments feed. It's a way to create your own community where your audience belongs. Where they feel heard. Where they can connect with like-minded people. Where they can have a voice. 
Our most successful creators are those who listen to their community, involve them in meaningful conversations, but also invite them to co-create with them, too.
Here's how Conversations can help you build and grow your own community on Boon.
---
Be present
The  more engaged a customer is, the happier they are. And the more likely they are to come back for more. With Conversations, be present beyond the event chat and keep those great discussions going before, during and afterwards too. 
Here's how this could look for a fitness creator after her online barre class: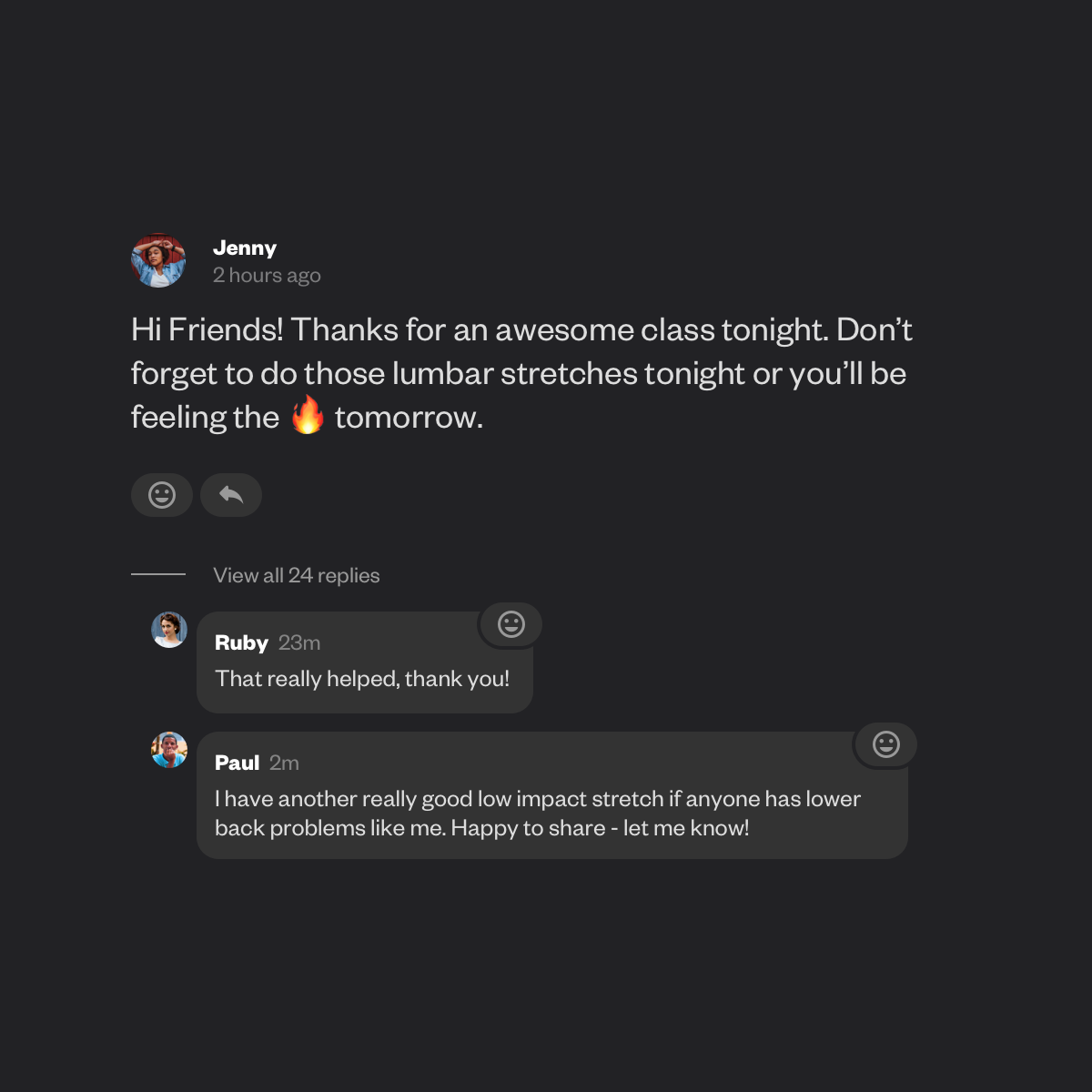 ---
Deep dive with topics
By starting a topic, you can deep dive on certain themes, ask questions, and share general updates with your community. 
You can even give your audience the floor to curate their own topics, and connect with others over their shared passions and interests. 
Here's how a topic could look when a craftsmanship creator's community takes over the "virtual" floor: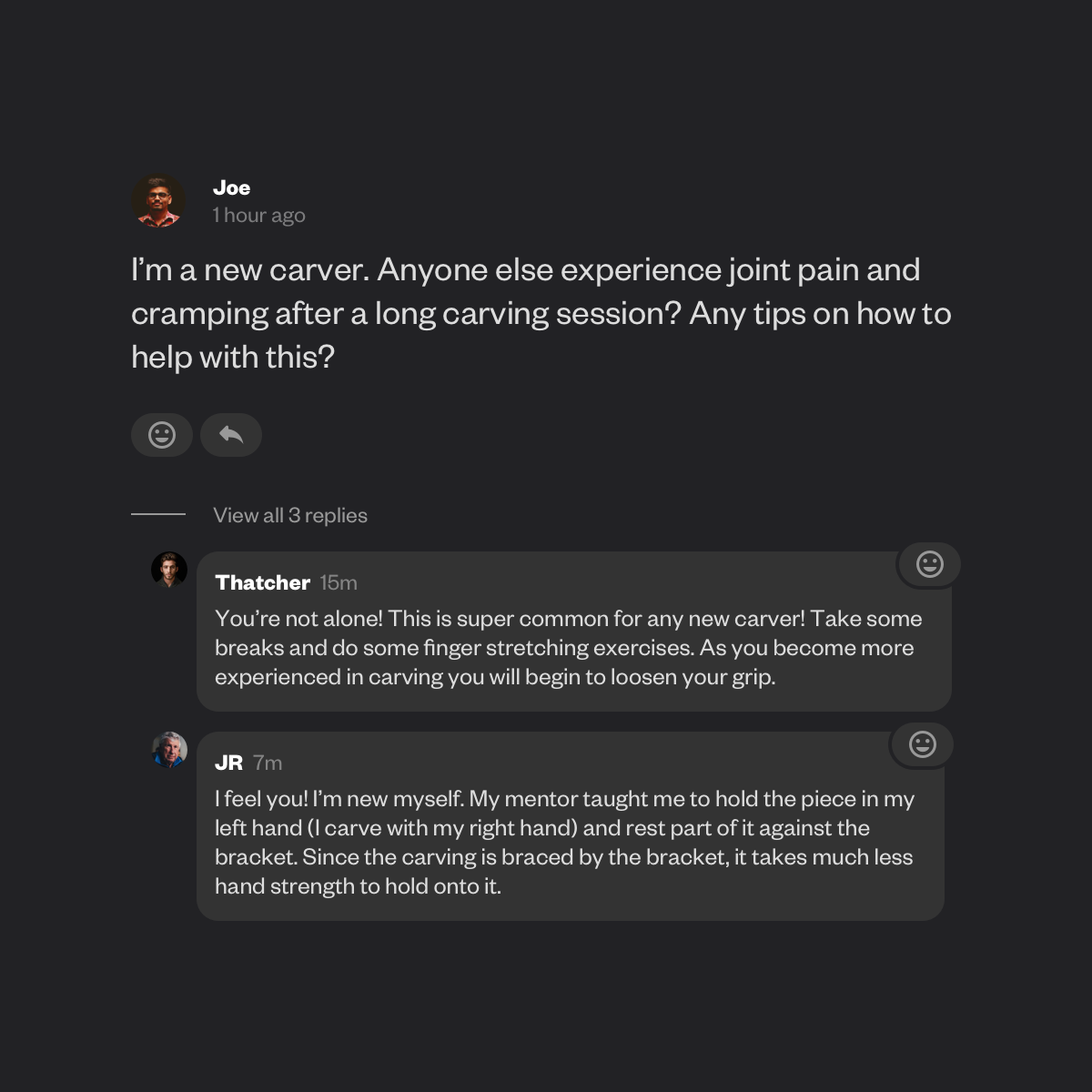 ---
Co-create with your community
Our most successful creators don't only interact with their community, but invite them to lean in and co-create with them too. With Conversations, you can involve your community in meaningful discussions to ask what they want to learn, experience, or hear from you next time. 
Here's some inspiration on how a fertility coach could involve their community in co-creating future events: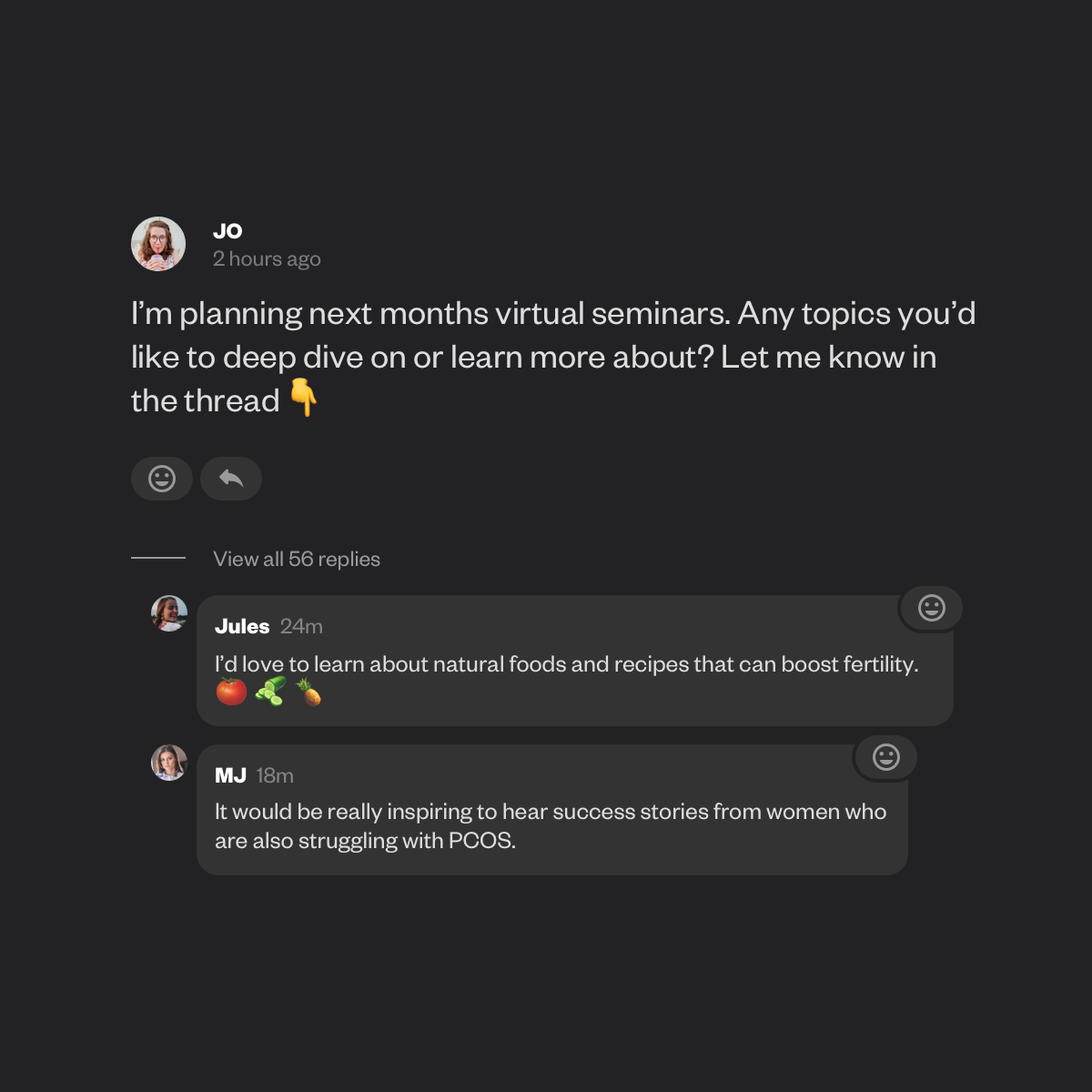 Or how a fitness creator could use emoji reactions when asking a question to the community: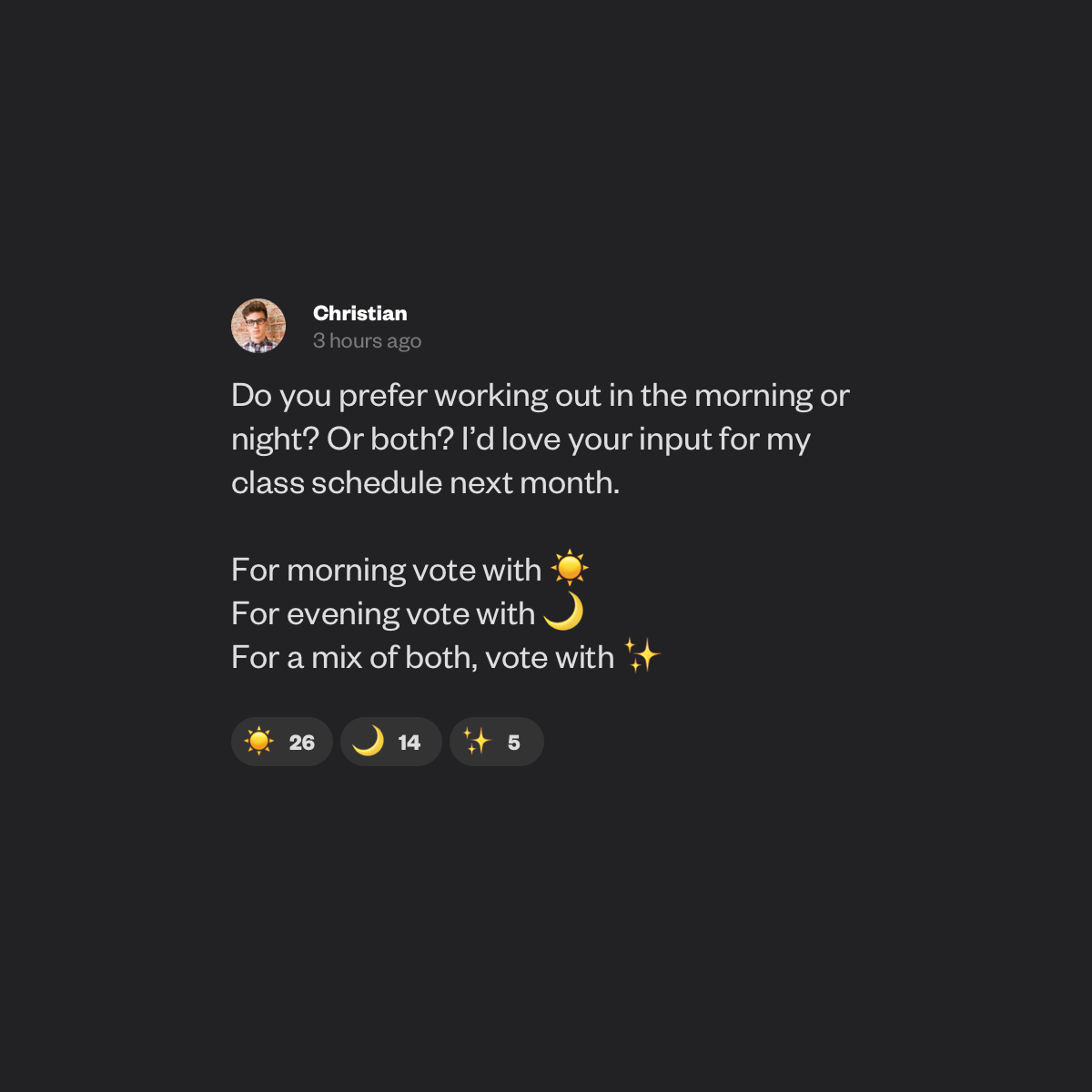 ---
The great Tom Petty said it best: "You belong somewhere where you feel free."
If you're ready to start building your own community where people feel they truly belong, we're here to help. Reach out to us at hello@boon.tv or book a chat with one of our friendly creator success partners today.
---