How to: Branding and marketing your Boon events
Here are our top tips to grow your digital business on Boon with the power of marketing.

I love marketing.
Why? It allows me to unleash my inner creator. There are always new words to write, designs to craft, stories to tell, and ideas to come up with.
I also love the power of Marketing. You may have the best product or service in the world, but it's pointless if no one knows it exists or doesn't understand what it is.
That my friends, is the power of marketing — not only to tell the world you exist, but to tell them why, how and what you do.
So without further ado, here are our top tips to grow your digital business on Boon with the power of marketing.
---
1. Pre-event
Brand your profile
First things first — add a cover photo and profile photo to your Boon page. Make sure these visuals clearly represent you and your brand.
In terms of the technical stuff, the cover photo should be 1280x360 pixels. There aren't any size requirements for your profile photo, just make sure it's square.
For both your cover and profile photo, JPG or PNG format is ideal for the best quality possible.
Also, make sure to fill in your "About" details to tell your audience who you are and what they can expect from you on Boon.
Upload an intro video  
Add an introduction video to add a personal touch to your page. Tell your audience a bit more about you, your mission, and your vision for your Boon community. We suggest keeping the video between 1-2 minutes to hold the viewers attention and spark curiosity to learn more.
Brand your event page
Brand your event page with a cover image or a short video trailer (1 minute or less). Teaser trailers work well to give your audience a sneak peek of what to expect.
Schedule at least upcoming two events
Schedule at least two more events (but more if possible, the more the better!). Having events scheduled in advance send the signal to your audience that it's not just a one-off, and there's more to come — building excitement and supporting retention as a result.
Ask your creator network to help spread the word
Many of our creators are lucky to be part of a strong community and network of fellow creators. Especially if you're just getting started, ask your creator friends to help you spread the word about your Boon events.
Promote your event on social media
Since you've already built your audience on social media, social is a key channel to promote your Boon events. While social media channels can vary, below is general advice that can be applied to most (if not all) social channels.
Make an event on Facebook and LinkedIn and invite your existing followers. Link to your Boon event in these events.

Add your Boon profile link to your bio, so people can easily find and sign up for your events. If you have multiple links to promote in your bio, consider making a free Linktr.ee so you can host all your content on your bio.

Create posts to promote your events. Before your first event, it's a good idea to make a short video or post explaining why you're going on Boon and what people can expect.

Promote your events in your stories. Since stories disappear after 24 hours, consider making a "Boon" highlight of the stories that contain key information, like Jenn from Meet you at the Barre has done below.

When posting, follow and tag the Boon official social channels (links below) so we can repost your content and help you get even more exposure for your events.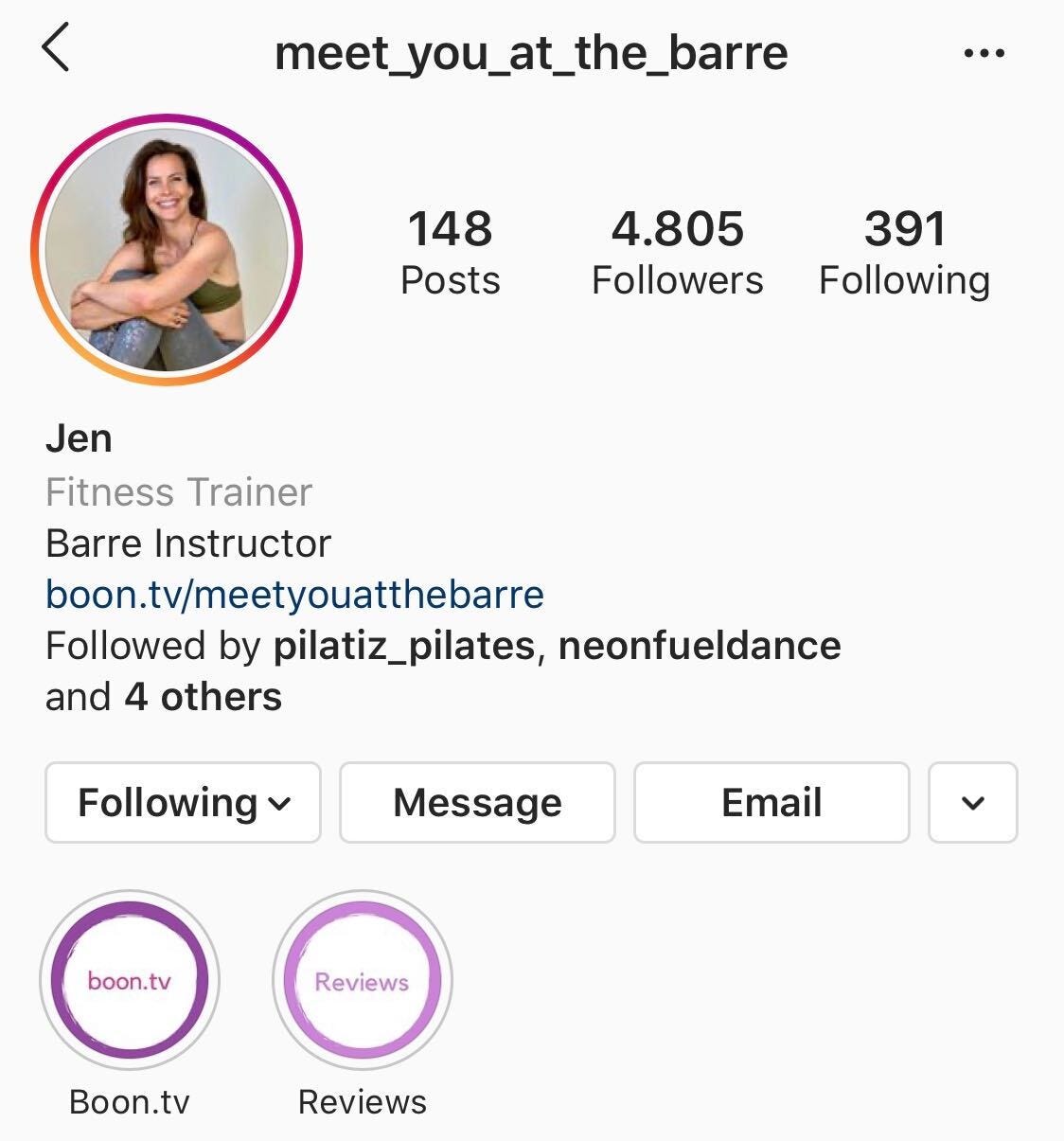 Promote your event across other marketing channels
Promote your events across your other marketing channels as well, i.e. your email newsletter, podcast, blog, etc. Some of our creators make a Boon landing page on their website like Tortus, one of our pottery creators, has done below: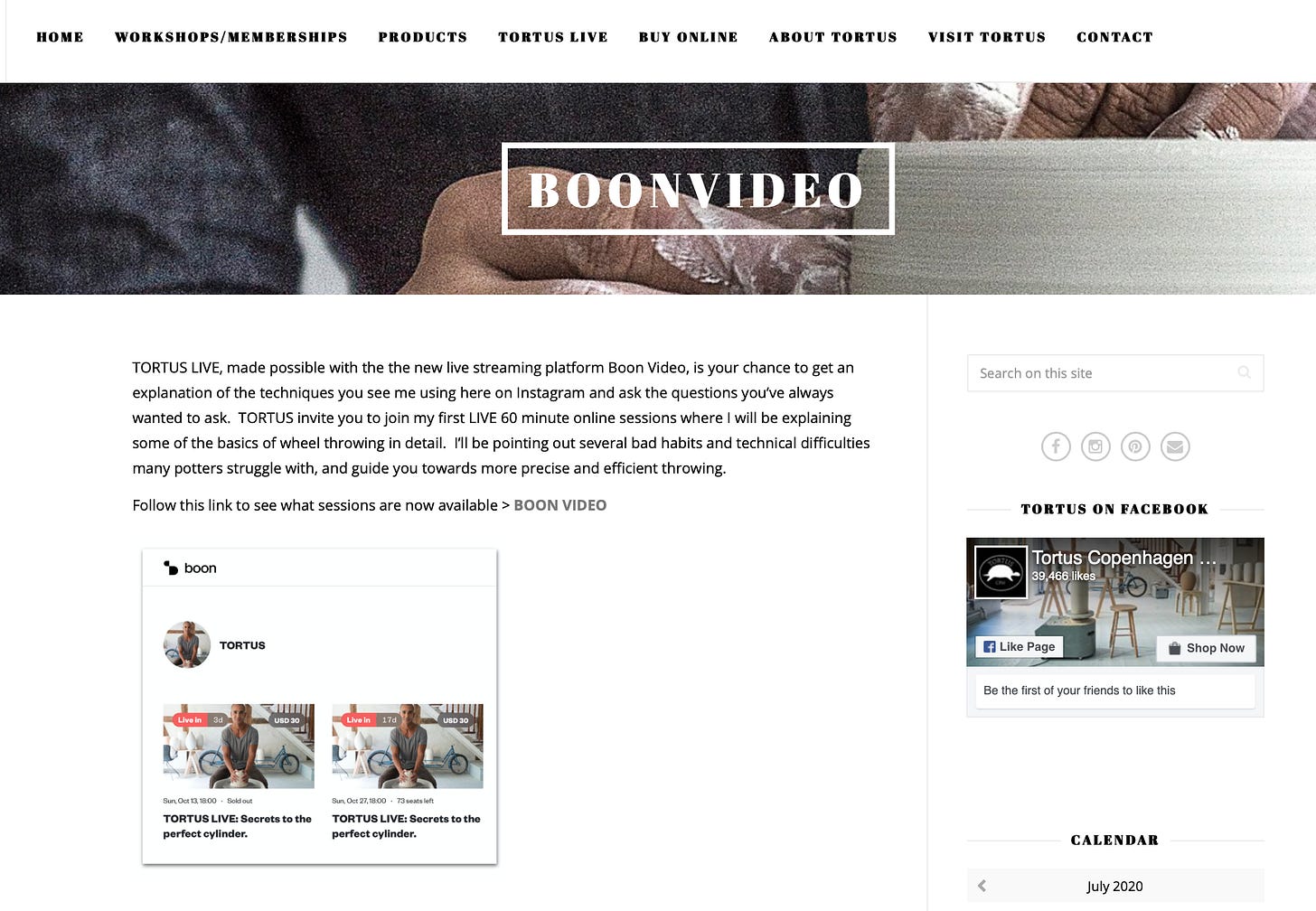 ---
2. During the event
Your first priority should be delivering an amazing experience for your audience. But try to engage in the live chat as much as you can to keep a good level of interaction and engagement.
Ask your audience to share photos or videos of what they learned, experienced, or created from your event and tag your social accounts (and us, please!) on social media. You're not only giving your audience the spotlight, but also getting more exposure for your events when they share with their networks. You can also repost their content through your own channels.

We loved seeing Amy Dowden's fans posting videos of the moves they learned in her Boon dance masterclasses — see example below we reposted on our page: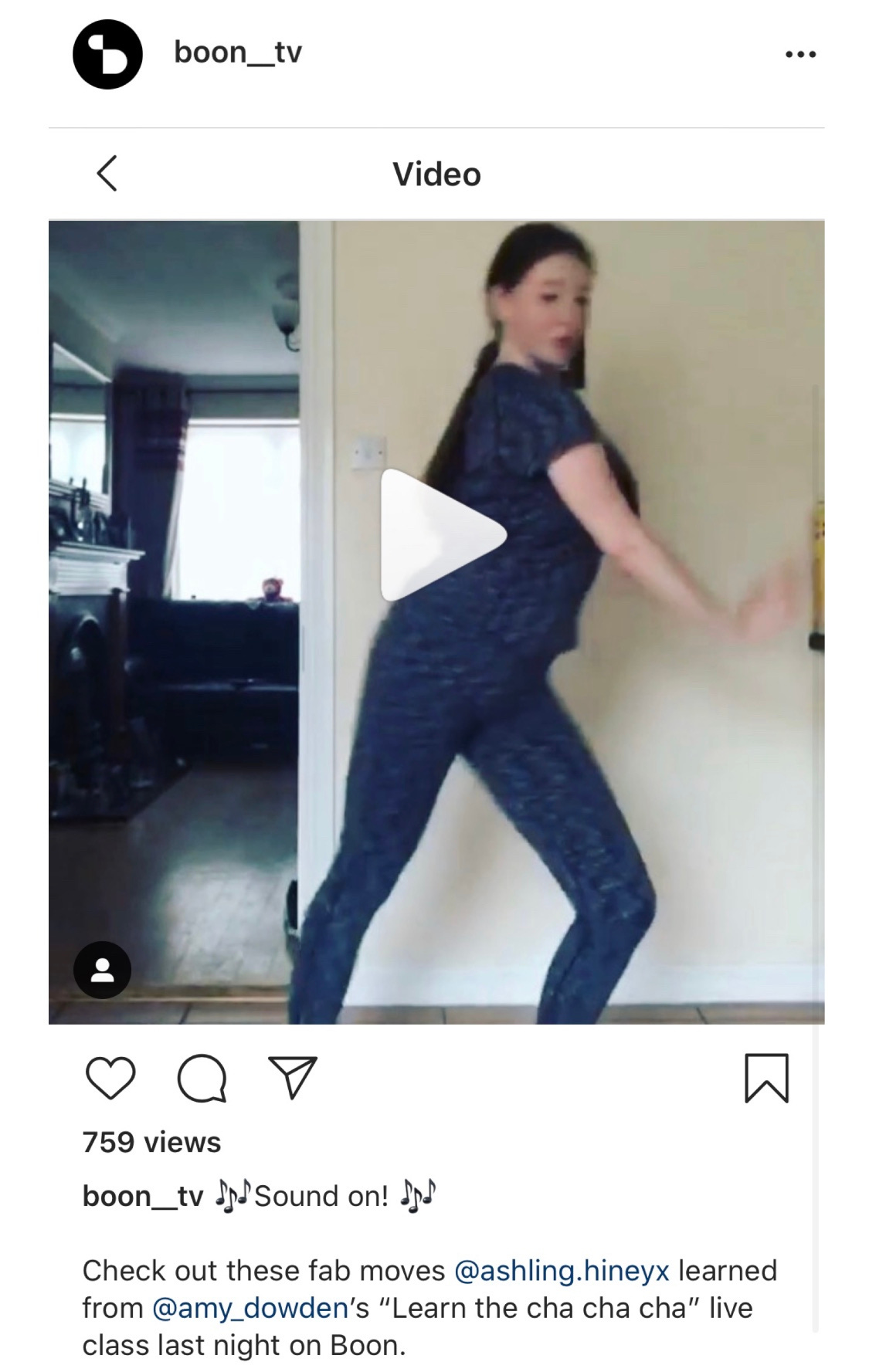 ---
3. Post-event
If you haven't already, consider creating a membership option for your audience. This is a great way to create a sense of community and support retention.

Using our Conversations feature, thank all attendees and let them know about your next event. Now's a great time to also ask them for input, wishes, ideas, dreams for your future events as well, inviting them to co-create with you.

After your event, attendees will be asked to share feedback. Embrace the good, the bad, and the in-between. Taking positive and constructive feedback on board will help you become a better creator and build trust with your audience by listening and reacting to their feedback.

Sharing audience feedback on social media is a great way to reinforce your reputation with social proof. Below is an example of how Sophie from Disco Barre Studio shared some audience feedback via an Instagram post.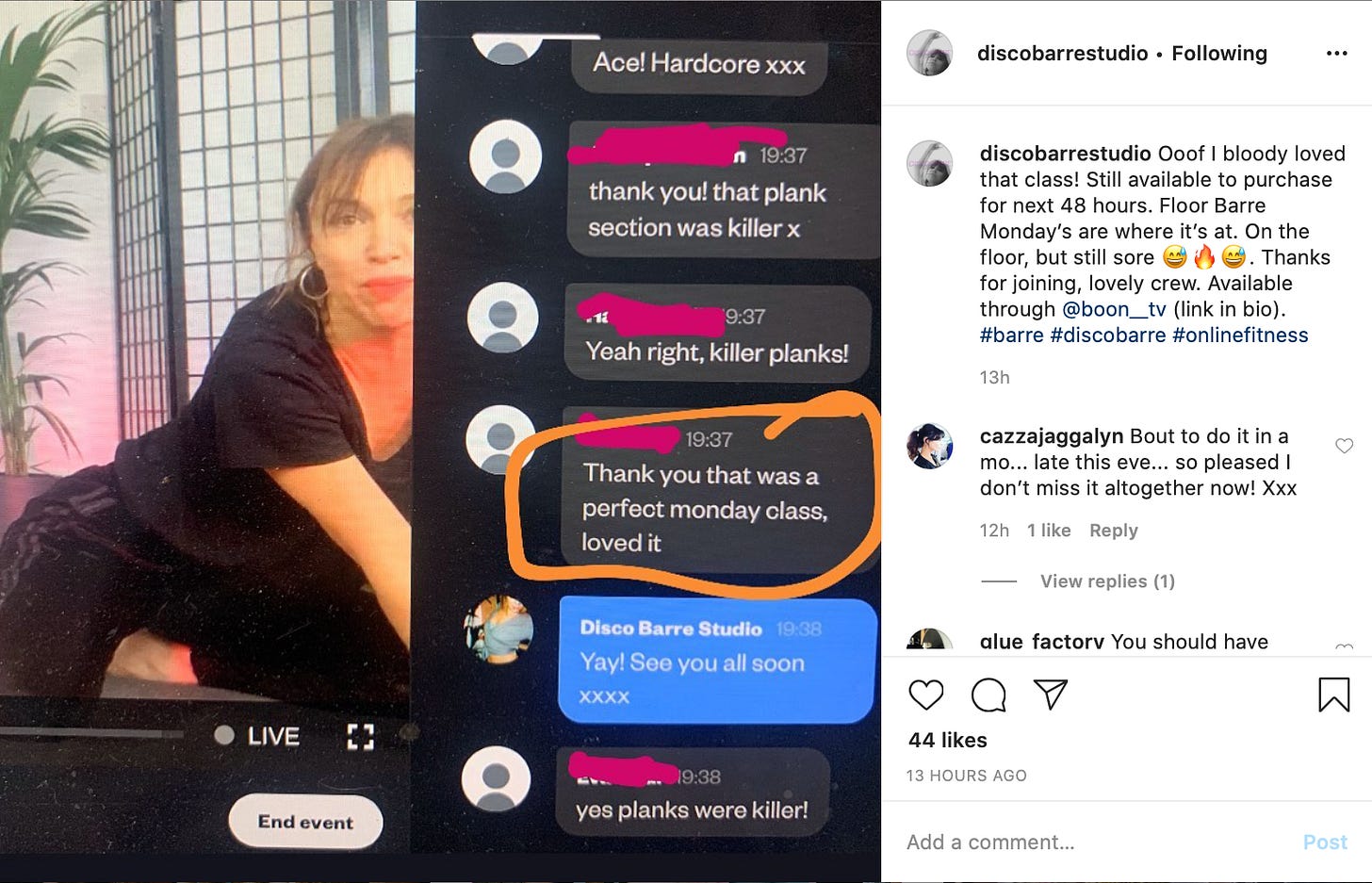 ---
We hope this gives you some inspiration to get going with marketing your Boon events. Feel free to reach out to me with any questions, feedback, ideas, or anything else marketing related at sarah@boon.tv.
---